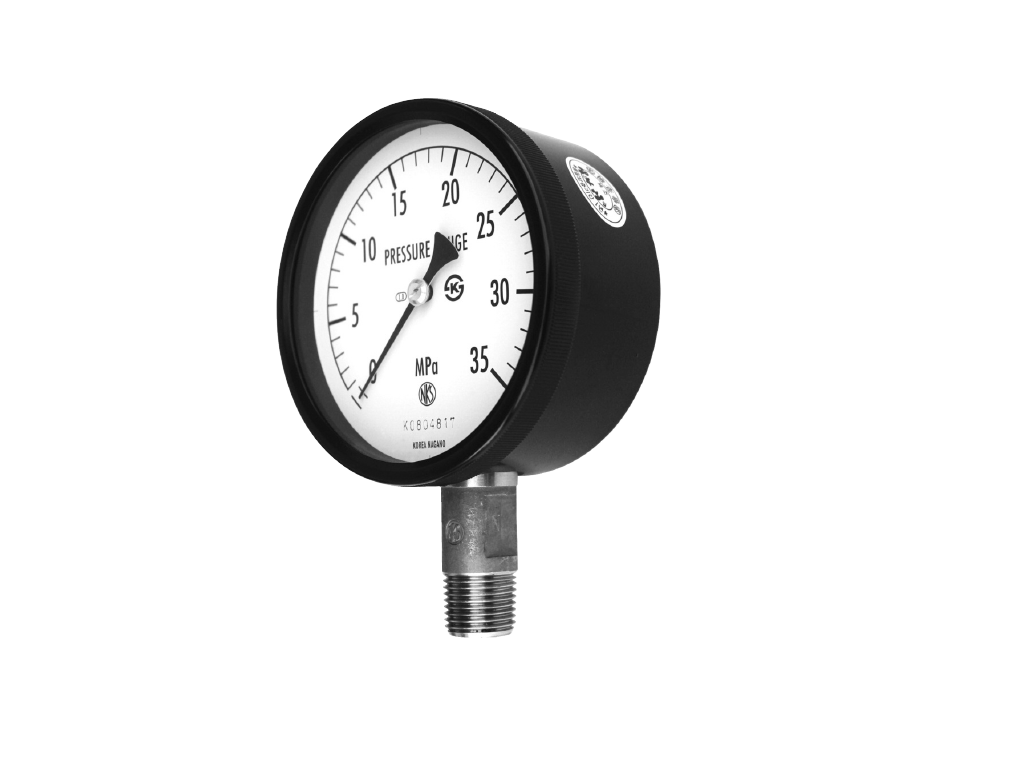 OUTLINE

This is pressure gauge of the construction which
introduction elastic deformation of bourdon tube
(movement) into pointer.
The handling is easy, because construction is simple.
It is possible to measure wide pressure range, and it
is used in a wide field.

FEATURES

• By using sealed cas, it can be used even in the rain
or dew condition. (Equivalent to JIS C 0920, Dripproof,
Type II)
• This pressure gauge is provided with wider pressure
measuring ranges. When anticorrosion is required,
we are pleased to comply with such requirements.