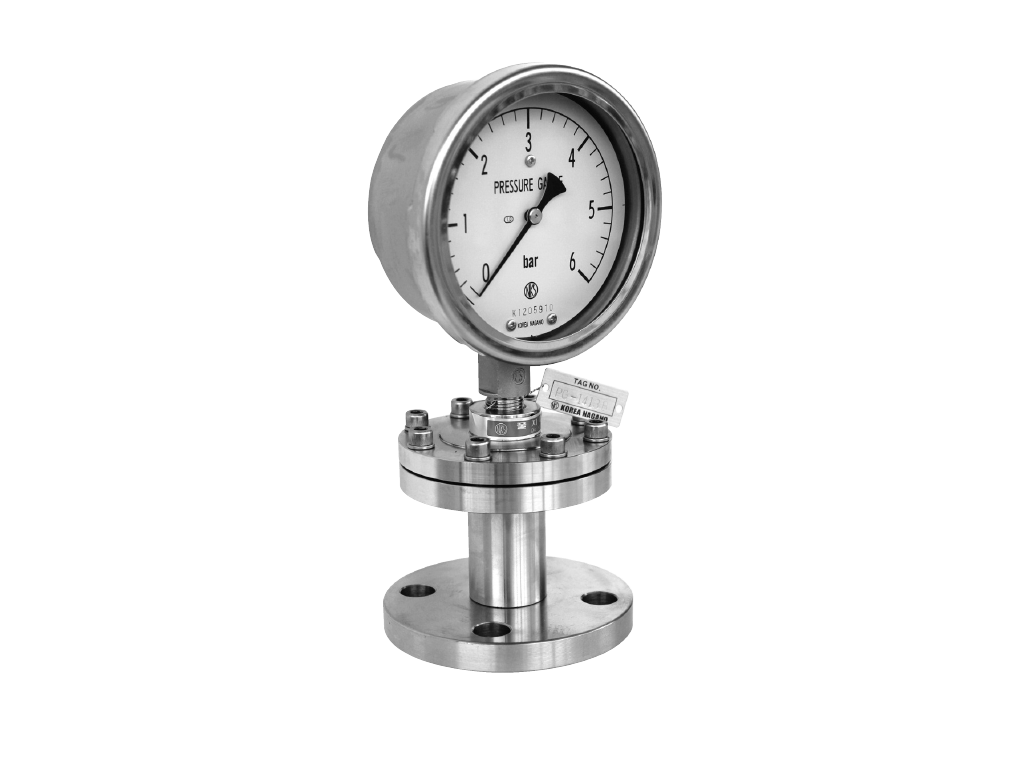 OUTLINE

These pressure gauges are constructed to use a
liquidfilled between the diaphragm seal and element
as the pressure transmission medium. Our catalog
introduces pressure gauges, pressure gauges with
electric contact, pressure switches, differential
pressure gauges, differential pressure gauges with
electric contact, and differential pressure switches.
Since the diaphragm seal and bottom flange of the
wetted part can be selected to match the application,
these gauges are applicable to measurement of highly
corrosive fluids, high viscosity fluids, and fluids which
the mixed with solids or which solidity easily.

FEATURES

●A highly corrosion resistance diaphragm is used at the
diaphragm seal so that high viscosity fluids, as well as highly
corrosive fluids, can be measured.
●When the diaphragm is welded, its surface can be easily
cleaned by loosening the case mounting bolt.