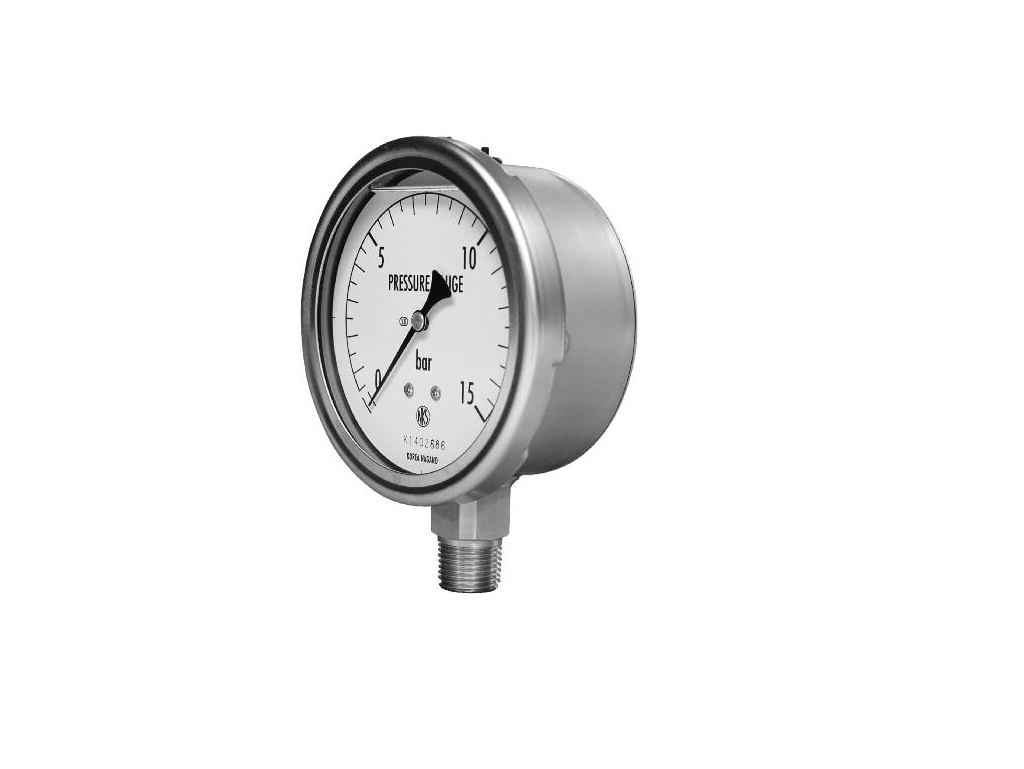 - OUTLINE
This is a gauge exclusive use ecposed to vibration,
It's interior is filled with liquid, proventing vibration of
moving parts and wear of interior linkage machanism,
and making maintenance work easier. This is a high
safety and excellenty durable pressure gauge applied
to the petrochemical industry, nuclear and various
plants. Because of demonstrating excellent atmospheric
resistance, this pressure gauge can be applied
to process as well as extensive applications.

- FEATURES
• By applying the solid front(front wall type)case, in
case of gauge damage, pressure will be released
from the safety window of the rear of the gauge.
• By applying a durable pressure elements, excellent
durability is demonstrated even in the high range.
• The bayonet construction of the case shuts off air
and, additionally, the case is made of stainless-steel.
So, this pressure gauge demonstrates excellent
atmosphere resistance.
• This gauge has been designed in accordance with
the ANSI Standard B40, 1M Gauges-Pressure
Indicating Dial Type-Elastic Element.
• In case of selecting pressure gauge, choose the pressure
range which can be used in between 30~65% of
full scale, so that the gauge give its full capacity.
• Also should be confirmed weather the wetted parts
material is suit able for the fluid or not.