| | |
| --- | --- |
| Thermometer with Electric Contact | |
모델명 : TF14, 54, 64, 74 & 56, 66, 76 Series
Date :
2013-03-04 16:03 | Hit : 13,874

TF14.pdf (7.0M)
[469]
DATE : 2013-03-04 16:03:04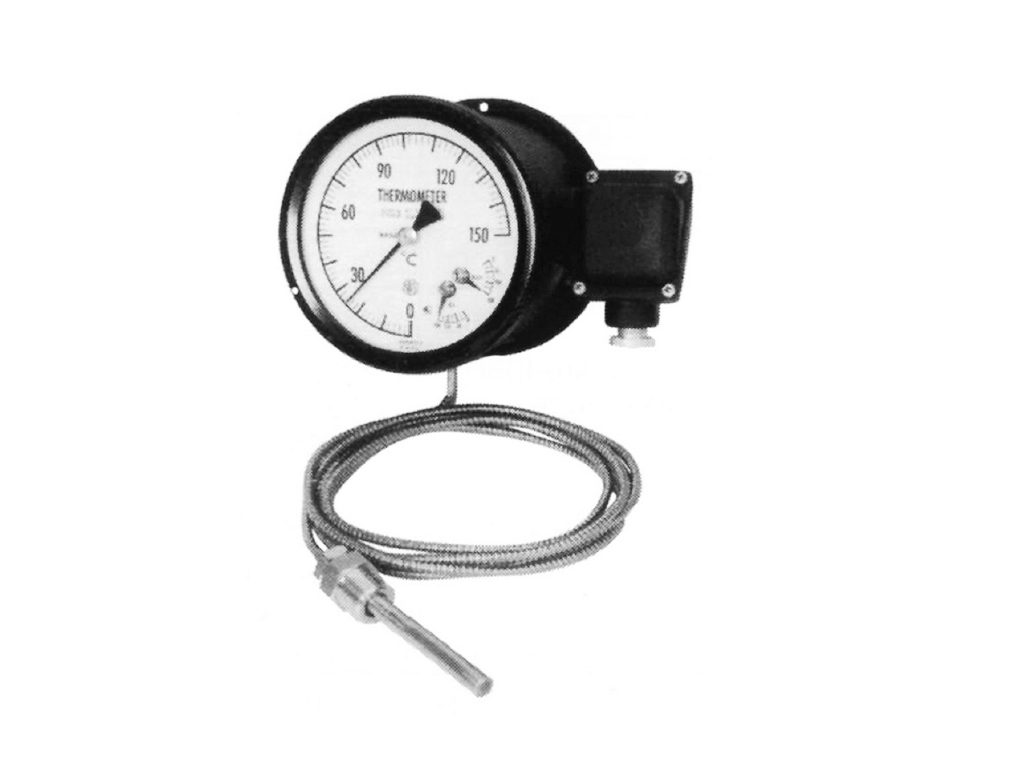 OUTLINE

This thermometer with an electric contact is an
indicating thermometer in which an electric contact is
installed. The contact can be set at any positions. A
pressure type thermometer, in which liquid is charged
and its expansion and contraction due to temperature
change is applied, is used as an temperature element.
This thermometer is classified into the non-mercury
organic liquid filled type and mercury filled type.
Additionally, this catalog is formed by classifying this
thermometer into the type with a microswitch and the
type with a contact point according to the type of
applied contact, and into the drip-proof type according
to the construction of a case.