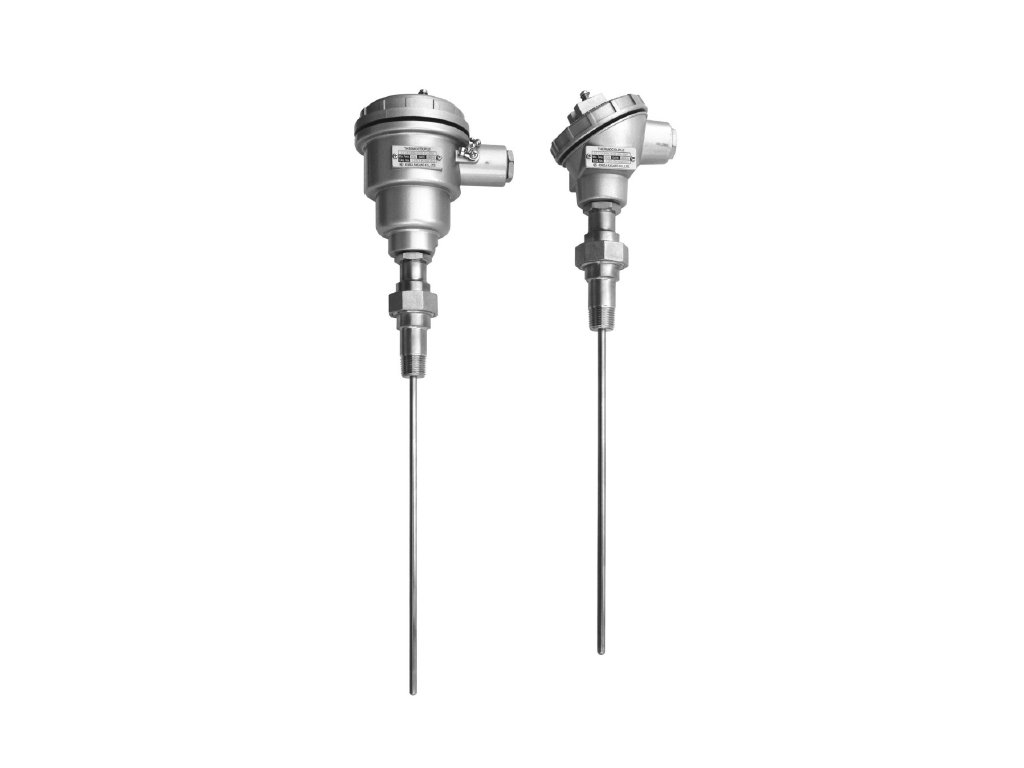 OUTLINE

Sheathed thermocouple is one sheathed thermocouple
that is composed of a fine gauged metal sheath in
which high purity MgO powder is tightly compacted
around thermoelement wires.
Sheathed thermocouple has high insulation and
pressure resistance. It has also high reliability
because of its electromotive force tolerance falling
within the limits stipulated by JIS, ANSI, BS, DIN etc.